The condottiere prince - A visual rhetoric
:

Leonello d'Este, Sigismondo Malatesta, Alessandro Sforza, Federico da Montefeltro

The aim of this study is to display the role of the patrons in the commissions of Italian Renaissance art and architecture, but also to describe their usage of art and architecture for visual communication. For this purpose four condottiere princes from the 15th century have been chosen to exemplify these phenomena. By reconstructing and comparing commissions and artefacts from the courts of Leonello d'Este in Ferrara, Sigismondo Malatesta in Rimini, Alessandro Sforza in Pesaro and Federico da Montefeltro in Urbino with the political history, the visual language and the propagandists function of art are being described. The first chapter is an introduction to the subject and the four following ones are chronological accounts for and interpretations of the condottiere princes' visual rhetoric. In a concluding chapter the visual language of the four princes are compared and a deeper interpretation is launched, the perspective is widened and the heritage of the princely rhetoric is depicted. The activities of the condottieri was a phenomenon which culminated at the end of the 15th century. Thanks to the large profits amassed from missions in command of mercenary troops, they were able to establish in Emilia Romagna and the Marche a court life and levels of artistic patronage never previously encountered. The extensive commissions played a central role in the process of marketing il condottiere and as such provided an important basis for their political, social and economic power. They had different backgrounds, capacities, ambitions and careers. They imitated one another's themes and messages, as well as the means with which to convey them, but with varying intentions and different results. They standardized art and architecture, as well as laid the foundations for new media, building forms, symbolic languages and portrait types which proved significant for the princely rhetoric of the following centuries.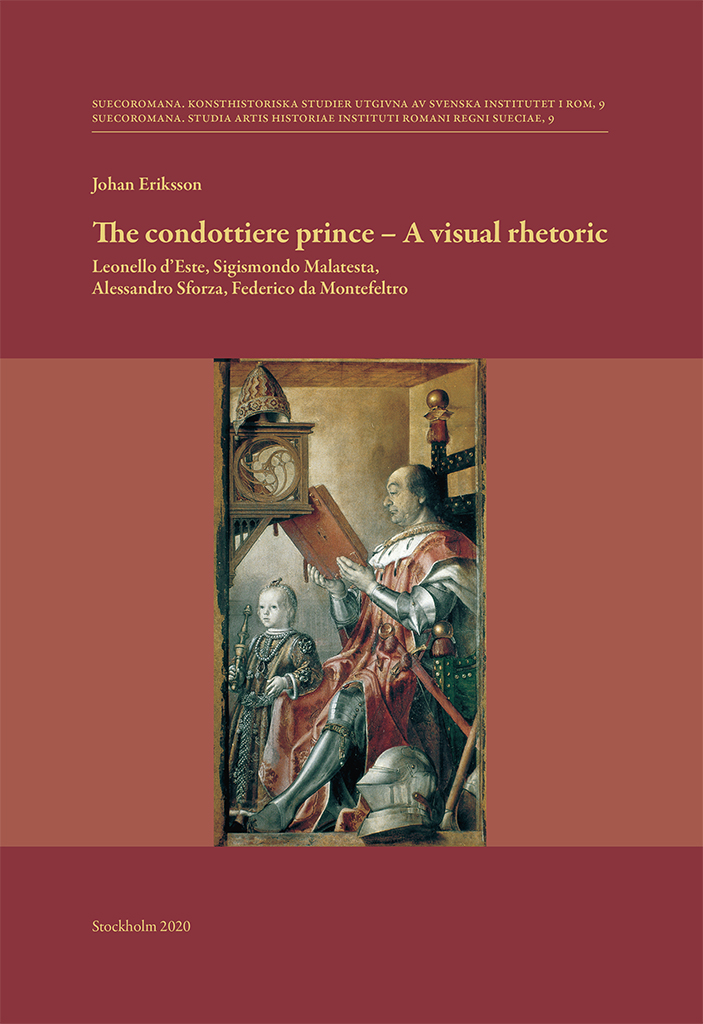 ISBN 9789170421877
Hard cover
325 pages
Published 2020
Language eng
Price from SEK 530